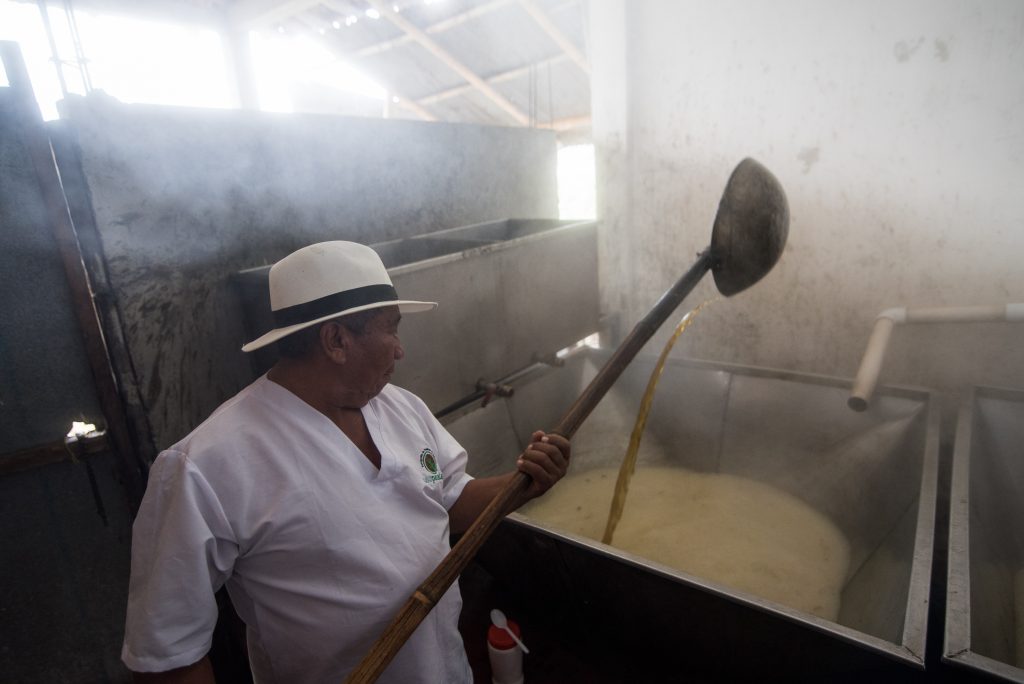 Panela originates from sugarcane, a plant native to New Guinea that arrived in Colombia at the time of the Spanish conquest in 1538 and expanded throughout the national territory. At that time, the peasants' houses had little unstructured mills that were used to grind cane and produce the famous guarapo.
In "Esbozo Histórico sobre la Caña de Azúcar" the writer Víctor Patiño tells that around sixty thousand African men arrived in Colombia in 1650 to take care of the labor in cane crops, which were developed in warm climate lands. Although this hard work was done for many years, technological advances and new tools allowed the replacement of human and animal strength by engines and hydraulic systems that made the task much easier.
After knowing the history of this sweet product, famous throughout Colombia, you should know that it is also part of the gastronomy in other countries of the American continent; For example, it is popular in Venezuela, in Mexico it is known as Piloncillo, other Central American countries call Papelón and in Bolivia, Peru and Ecuador it is called Chancaca, nations where it is used in different preparations and typical dishes.
Having this delicious dish on the table requires a great process of sowing, extraction, grinding and pressing, in which different characters participate, each with a different function. The prensero, the box driver, the reliever, the poker, the pailer, the tempering device, the cook, among others, are indispensable in the production. Later we will explain that process and how the result of the blocks of panela is arrived at.